Welcome to Toronto and the 20th Annual Condominium Conference.
On behalf of Association of Condominium Managers of Ontario, and the Canadian Condominium Institute – Toronto & Area Chapter, we hope you will take full advantage of the comprehensive program our hard working conference team has put together.
From the Welcome Reception at the Crooked Cue to our closing Rapid Fire Legal session and our outstanding amazing keynote speaker, there will never be a dull moment at this conference. We want you to leave the Toronto Congress Centre inspired and revitalized, ready to conquer challenges and capitalize on opportunities that arise in the future. The future is out there, waiting for all of us, and it's full of surprises. Just as in all things, those in the Condominium Industry who perform best will be those who are best prepared.
Our annual gathering is about much more than valuable professional development sessions. It affords you the opportunity to connect with peers, share success stories and view the latest products and services to effectively manage and govern your condominium corporation or your client's. Be sure to visit our more than 225 exhibitors, and please note this year, for the first time, you will be able to vote on your choice for a Best Booth Award. There will be refreshment breaks with the exhibitors throughout the two days and lunch on the show floor on Friday. Plus, enjoy this year's conference special features including the Cappuccino and Smoothie Bars – you'll find complimentary tickets for items from each of these attractions on your delegate badge. And if you feel the need for a natural boost, make your way over to the Oxygen Bar or Mini Spa and simply relax in one of our sponsor lounges.
On Friday night, join us for dinner (a ticketed event)! The sounds of Motown and Midnite Starr are intoxicating, and will get your fingers snapping, hips swaying and feet dancing. You will not want to miss this event.
Jim Carroll, Leading Global Futurist, Trends & Innovation Expert will join us Saturday morning. He has a track record of inspiring organizations to reframe their opportunity for innovation in the context of significant, transformative revitalization. Such well-known organizations as the Walt Disney Corporation have brought Jim in to inspire senior staff on the topics such as innovation and creativity.
We are confident you will enjoy this year's conference and leave with inspiration and many new tools to improve your skills and ability to help your condominium corporation. However, your feedback is important to us. We encourage you to complete the conference survey after the event, and visit our roving reporter to give us your thoughts on the Annual Condominium Conference.
Finally, this event would not be possible without passionate conference committee members, incredible speakers, exhibitors, sponsors, volunteers and conference staff. We thank you all for lending us your remarkable talents and expertise to make this the best Condominium Conference yet.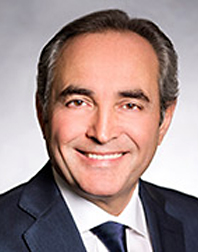 Mario Deo, LL.B.
Conference Co-Chair (CCI-T)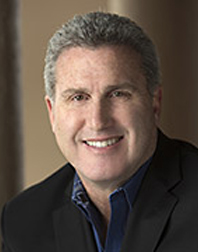 Robert Weinberg, MBA, RCM, ACCI
Conference Co-Chair (ACMO)