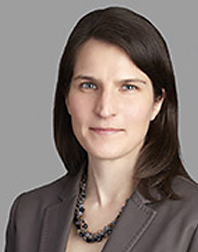 Megan Mackey
---
Megan Mackey is a lawyer practising condominium litigation at Miller Thomson LLP. She acts for condominium corporations, unit owners and developers, providing advice on a wide variety of condominium law issues. Megan is involved in all types of condominium disputes including the enforcement and interpretation of Declarations and Rules, shared facilities disputes, lien enforcement, contract disputes, and construction deficiency claims. Megan also advises clients with respect to Tarion's New Home Warranty Program and its conciliation process.
Megan has been involved in a number of leading condominium law cases before the Ontario Superior Court and the Ontario Court of Appeal.
Megan is a member of CCI-Toronto's Education Committee. She is also a regular contributor to condominium industry publications including Miller Thomson's MT Condo Law newsletter, Condo Voice, and Condo Business Magazine.
---
Sessions: