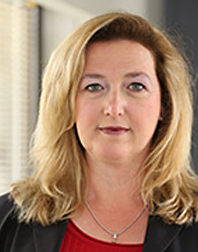 Tania Haluk, BA, RCM
---
As part of the executive team in the FirstService Residential Ontario market, Tania's main focus is on education and training for managers and board members.
With over 20 years in the condominium industry, Tania has presented information on a variety of topics to groups of homeowners, condo boards, and managers. Moderating and speaking at events such as CCI/ACMO conferences, CCI Chapter events, Condominium buildings, homeowners groups and property managers has provided mutually beneficial learning opportunities.
Holding the position of Chair of the Education Committees for both CCI Toronto Chapter and CCI National indicates the passion for sharing her knowledge and experience. Updating and teaching the CCI courses for boards is only part of what inspires her to volunteer on committees.
Mentoring and coaching others has inspired and provided the motivation to facilitate the Women in Leadership Program for internal candidates at FirstService Residential.
---
Sessions: