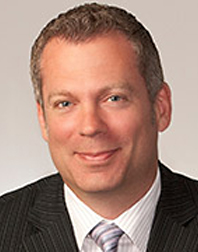 David Di Lella, BA (Hons), LL.B.
Horlick Levitt Di Lella LLP
---
David DiLella is a partner at Horlick, Levitt, Di Lella LLP. He graduated with honours in political science from the University of Western Ontario, and earned his law degree from Osgoode Hall Law School in 1998. He is a member of both the Ontario and New York State Bar.
David's practice focuses on litigation, with an emphasis on condominium related disputes, insurance matters and civil litigation. David is a regular speaker at ACMO and CCI events, and the author of several articles featured in CM Magazine and the Condo Voice. He has appeared before the Court of Appeal for Ontario, the Superior Court of Ontario and numerous administrative tribunals on behalf of his clients.
When he is not advocating on behalf of condominium clients, David, with the help of his wife Erin, spends his time mediating disputes between his sons, Connor and Cooper.
---
Sessions: