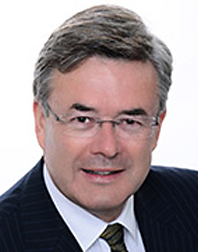 Kim Coulter, B.Tech.(Arch.Sc.), ACCI, FCCI
Cion|Coulter Engineers & Building Scientists
---
Kim Coulter is President of Cion|Coulter, Engineers and Building Scientists. In 1978 he received his undergraduate degree in Architectural Science (Building Science) from Ryerson Polytechnical Institute. Kim has been practicing in the Building Science Engineering field for over 38 years; having worked on behalf on numerous condominium corporations in the Golden Horseshoe, Greater Toronto and Southwestern regions of Ontario.
He has presented seminars for CCI, University of Toronto (Continuing Education), PM Expo/Construct Canada and private management companies on various topics including Reserve Fund Studies, Performance Audits and Building Rehabilitation Engineering. He has written articles for the CCI Golden Horseshoe Chapter CondoNews magazine, Condominium Manager (magazine for the Association of Condominium Managers of Ontario), Property Management Magazine and for Multi-Unit Report.
From 1993 to 2008, he was appointed by the Canadian Commission on Building and Fire Codes to the National Building Code of Canada Standing Committee on Environmental Separation. This committee was responsible for the major rewriting of the National Building Code section on building envelope design.
Kim was on the Board of Directors of the Golden Horseshoe Chapter of CCI from 1999 to 2015 and was Board President from 2001 to 2009. Kim was also on the CCI National Council and Board of Directors from 2006 until 2015. Since 1985, Kim has been an Associate member of ACMO.
In 2011, Kim was appointed to Burlington's Joseph Brant Hospital Building & Facilities Committee, advising the Board of Governors on the $312M redevelopment expansion currently underway.
For eight years, Kim was President of the condominium corporation where he lives and experienced first-hand, the unique challenges and rewards that condominium board members often encounter.
---
Sessions: