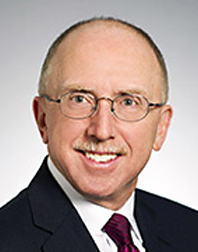 Armand Conant, B.Eng, LL.B., D.E.S.S. (Sorbonne)
---
Armand heads up the condominium law department of the full service law firm of Shibley Righton LLP. Armand resides in Toronto, is a Past-President and current board member of the Canadian Condominium Institute (Toronto) and is Chair of the joint ACMO/CCI (Toronto) Legislative Committee and past Chair of the joint CCI (Toronto)/ACMO Government Relations Committee. He is also a member of CCI National's Government Relations Committee and prepared all 4 editions of the CCI National publication "Canadian Condominium Legislation – A Coast to Coast Comparison". Armand is also a recipient of the ACMO's President's Award and the Associate Member of the Year Award, and is a member of ACMO's Associates Executive Committee.
Armand has been on all the government committees involved in the reform of the Condominium Act and was one of 11 people from across Ontario appointed to the government's Expert Panel. Armand is a frequent contributor to various industry publication and is regular lecturer at CCI-T Director Courses and other seminars.
Armand is the first lawyer in Ontario to be appointed by the Superior Court as: (a) a full Administrator to take over all the duties of the Board of Directors of, and run, troubled corporations; and (b) an Inspector under Section 130 of the Act. He is also an Arbitrator.
---
Sessions: